Cochrane Reviews are used to inform healthcare and health policy internationally. It is therefore imperative that they consistently and reliably use the most appropriate and scientifically validated methods. In the fast moving field of evidence synthesis Cochrane needs to identify and assess new methods and related developments, such as the rise in the use of technology to perform core tasks. 
Evidence synthesis for health care is undergoing rapid change with the emergence of many methodological advances. These include 'rapid reviews' of RCTs, diagnostic test evaluations, prognosis studies, IPD studies, big data research, data automation techniques, and 'real world' evidence studies. Cochrane's Strategy to 2020 identified the need to continue to identify, critically evaluate and implement methodological advances for the benefit of health care decision makers (health care practitioners, policy makers and consumers).
This new Committee will represent the main decision making body to agree what methods are employed within Cochrane and will advise the Editor in Chief. In making its judgements the Scientific Committee will draw upon expertise within the Cochrane community, and in particular its Methods Groups. 
Below please find short biographies for the 14 members of the Scientific Committee including the Editor in Chief Karla Soares-Weiser. We will update these pages on progress and developments once the Committee and its work are underway.
---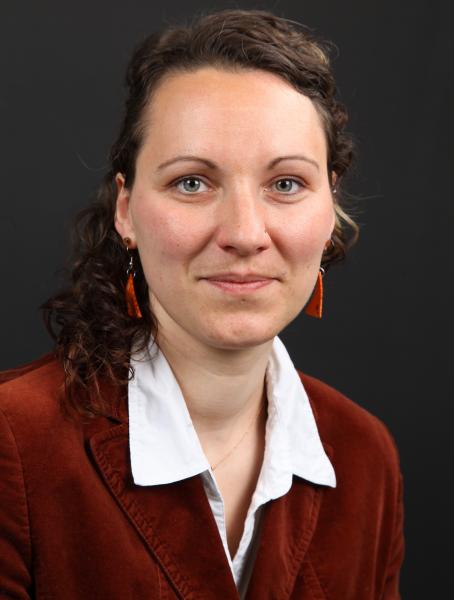 Corinna Dressler, Deputy Head, Division of Evidence-Based Medicine (dEBM), Charité – Universitätsmedizin Berlin, Berlin, Germany. She was awarded a PhD in Health Sciences from the University of York, UK, in 2013. In her work Corinna focuses on conducting systematic reviews of drug interventions and developing evidence-based guidelines. In addition to applying methods recommended by Cochrane and GRADE, she has a strong interest in developing better ways to synthesize evidence and impute data. She also has a broad knowledge of methods in health services research and has conducted and collaborated on a range of reviews of complex interventions and clinical treatments. Currently, Corinna is working on a Cochrane Review of scabies treatments, co-leading a three-year multi-methods project on therapeutic patient education, and conducting a number of guideline and systematic review projects at the dEBM in addition to supervising and teaching students in medicine and public health.
Conflict of Interest declaration
---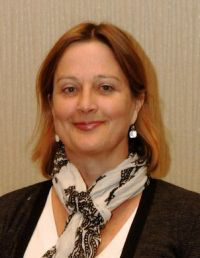 Donna Gillies is an experienced mental health and disability researcher and methodologist, with extensive experience in managing research projects. She has published widely in international peer-reviewed journals. She is a statistical and topic reviewer for a range of international publications. Her work includes developing courses and teaching in research methods, systematic reviews and evidence-based practice. She has worked with clinicians on a range of research projects and systematic reviews. Donna has a strong commitment to identifying and working on strategies which can improve Cochrane Reviews and processes. Her involvement in Cochrane includes many roles: Author representative, Editor (of Cochrane Review Groups on Developmental, Psychosocial and Learning Problems and Diagnostic Test Accuracy), peer reviewer and as a mentor for new authors. She was a member of a number of international committees including The Cochrane Collaboration Steering Group from 2005-2011. With over 20 reviews published on the Cochrane Database of Systematic Reviews Donna is committed to keeping Cochrane at the forefront of systematic review methodology.
Conflict of Interest declaration
---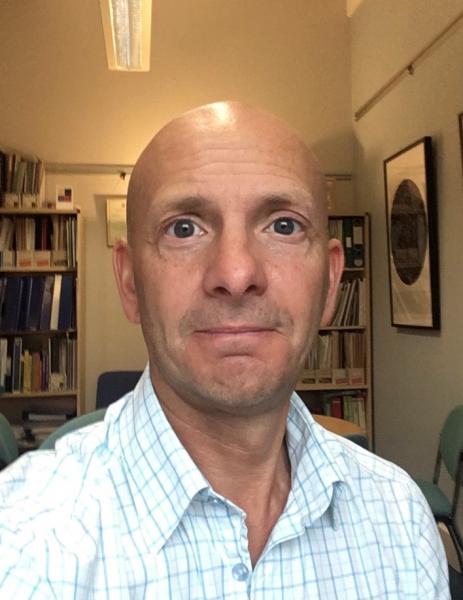 Julian Higgins is Professor of Evidence Synthesis at the department of Population Health Sciences within Bristol Medical School, University of Bristol, Bristol, UK. He leads the Bristol Appraisal and Review of Research (BARR) group and acts as Senior Methods Advisor to the Editor in Chief of the Cochrane Library. He has wide-ranging research interests in the areas of systematic review and meta-analysis.  Among Julian's research contributions are: a Bayesian approach to network meta-analysis; the I-squared statistic to quantify inconsistency across studies in a meta-analysis; simple prediction intervals for random-effects meta-analysis; a general framework for individual participant data meta-analysis; a library of prior distributions for between-study variation in a meta-analysis; and the development of risk-of-bias assessment tools for clinical trials and other study designs. Julian is a past President of the Society for Research Synthesis Methodology and a former member of the Cochrane Collaboration Steering Group. He is still an active contributor to Cochrane, co-editing the Cochrane Handbook for Systematic Reviews of Interventions since 2003.  Julian is a multiple winner of the Thomas C Chalmers Award from Cochrane; received the Frederick Mosteller Award for distinctive contributions to systematic reviewing from the Campbell Collaboration in 2010, and was awarded the Olkin Award for distinguished lifetime achievement by the Society for Research Synthesis Methodology in 2016.
Conflict of Interest declaration
---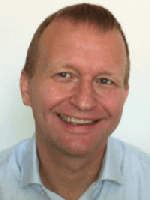 Asbjørn Hróbjartsson is Professor of Evidence-Based Medicine and Clinical Research Methodology at the University of Southern Denmark, and Head of Research for the Center for Evidence-Based Medicine at Odense University Hospital.  He has a strong interest and experience in clinical research methodology, especially in adequate methods and reporting in randomized trials and systematic reviews. He has extensive experience as an editor, a senior research manager and member of scientific advisory and funding boards.  Asbjørn is a co-convenor of the Cochrane Bias Methods Group which is hosted by his Centre in Odense, and an Associate Editor of the Cochrane Methodology Review Group. He is also associate editor of BMC Medical Research Methodology and the Journal of Evidence-Based Medicine and was editor-in-chief of the Danish journal "Bibliotek for Læger".  With a research focus on bias in clinical trials and systematic reviews Asbjørn has authored influential papers on blinding, observer bias, placebo, outcome reporting bias, and reporting guidelines, and has consistently published papers in high impact journals, such as NEJM, JAMA and BMJ.  
---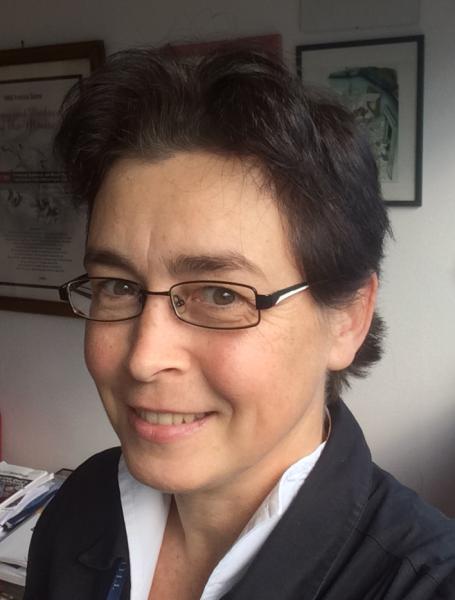 Ana Marušić is Professor of Anatomy and Chair of the Department of Research in Biomedicine and Health at the University of Split School of Medicine, Split, Croatia and holds an Honorary Professorship at the University of Edinburgh, Edinburgh, UK. She is the Co-editor in Chief of the Journal of Global Health and President of the European Association of Science Editors.  She chairs the Research Committee of the World Association of Medical Editors. A researcher in biomedicine, Cochrane reviewer and journal editor, Ana has studied the quality of evidence and different methodological approaches to increase the reliability, transparency and integrity of research. Her most recent Cochrane Review on interventions to reduce research misconduct and increase research integrity demonstrated the need for more evidence on best methods to increase the trust in research and reduce waste in research.  Ana is the founder and Research Coordinator of Cochrane Croatia. She also founded the Croatian Centre for Global Health at the University of Split School of Medicine.  She was heavily involved with creating the policy of mandatory registration of clinical trials in public registries which helped change the legal regulation of clinical trials worldwide. She has received a number of awards for her research, most recently a Meritorious Award from the Council of Science Editors in 2016.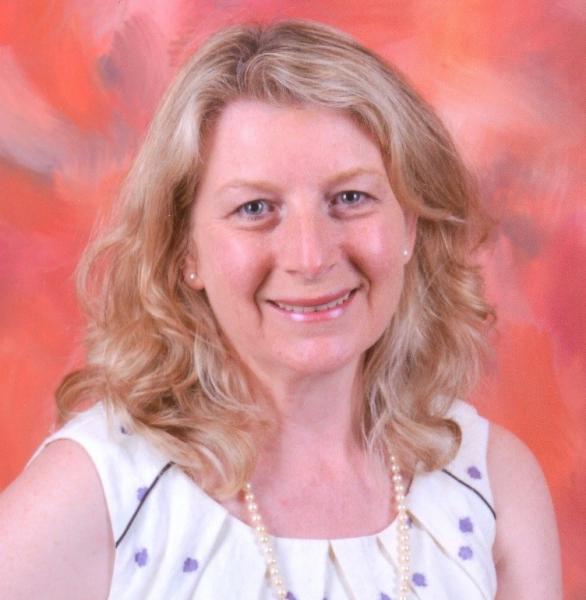 Jane Noyes is Professor of Health and Social Services Research and Child Health at Bangor University, UK.  She is Co-Lead of the Wales National Centre for Population Health & Wellbeing Research and the Wales Kidney Research Unit. Jane teaches evidence synthesis, research methods, and child health-related topics across a range of courses. Jane is also interested in methodology including complex intervention development and evaluation, and qualitative and mixed method systematic review methodology.  She is a systematic reviewer and primary researcher with a particular interest in complex social interventions.  Jane is a member of the Cochrane Methods Executive, Lead Convenor of the Cochrane Qualitative and Implementation Methods Group, and a UK Cochrane Fellow.  She holds an Honorary Visiting Professorship in Child Health at University College Dublin, and is an Editor of the Journal of Advanced Nursing.  Jane collaborates with internationally renowned organisations, researchers and teams across the globe and is frequently invited to work and speak at key global events. 
Conflict of Interest declaration
---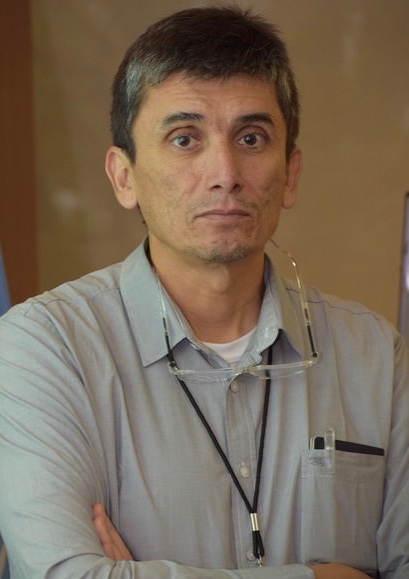 Tomas Pantoja is Associate Professor at the Department of Family Medicine of the Pontificia Universidad Católica de Chile in Santiago, Chile where he participates in teaching activities for family medicine residents in evidence-based health care and research methodology. He is also a family physician with an MSc in Health Management from the Imperial College Management School (London), and MSc in Evidence-Based Health Care from the University of Oxford.
Tomas is an editor with the Cochrane Effective Practice and Organisation of Care (EPOC) Group and a convenor with the Cochrane Qualitative and Implementation Methods group, and leads a number of projects related with the methodology of systematic reviews in health policy and systems research and knowledge translation strategies at the policymaking level.
Conflict of Interest declaration
---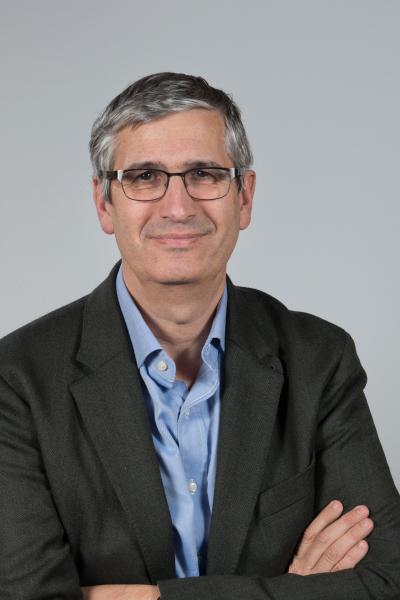 Philippe Ravaud is Professor of Epidemiology at Paris Descartes University and adjunct professor at the Mailman School of Public Health (Columbia University, USA). He is the director of the INSERM-Paris Descartes Epidemiology and Biostatistics Research Center, Cochrane France and the French EQUATOR center.  Philippe's primary focus is methodological research to assess treatments in chronic diseases. His research activities are structured around the following themes: non-pharmacological treatments, innovative design of trials, evidence synthesis, burden of treatment, as well as research on research (and especially interventional research on research). He is working on meta-analyses, network meta-analyses, and more recently living network meta-analyses and is interested in questioning the methods used at all the steps of a systematic review.  He also conducts research on new methods of meta analyses (MAs), for example, methodological issues and quality of reporting in network MAs. He has recently proposed a new concept of evidence synthesis entitled 'live cumulative network MA' - defined as a global continuously updated evidence synthesis involving all available treatments for a specific condition. He is among the few scientists with strong experience in performing randomized trials and systematic reviews of interventions to change physician practices.
Conflict of Interest declaration
---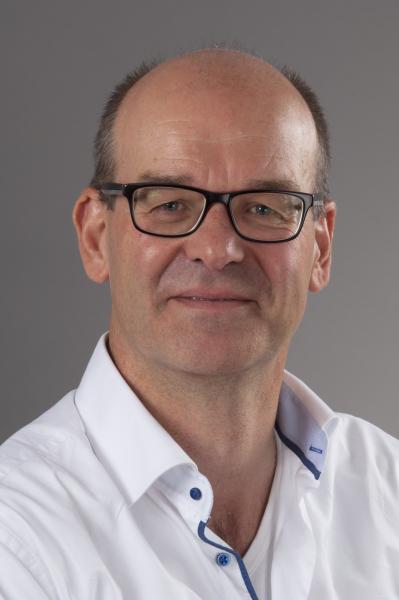 Johannes B. Reitsma is Associate Professor at the Julius Center for Health Sciences and Primary Care, University Medical Center Utrecht, The Netherlands. His key interests include the generation of evidence to improve decision-making in practice about the use of drugs, surgical treatments, devices, eHealth innovations, medical tests and biomarkers. He has designed numerous primary studies and also participated in many systematic reviews. He is actively involved in education and training, including the development of post-graduate courses on evidence synthesis, giving workshops on Cochrane Colloquia, and being a member on the Cochrane Diagnostic Test Accuracy Working Group & the Screening and Diagnostic Tests Methods Group.   He is actively involved with writing the Cochrane Handbook for Diagnostic Test Accuracy Reviews and is the principal author of the Chapter "Assessing Methodological Quality". He has contributed to a number of DTA specific steering groups and panels.  His research focus is on evidence synthesis, especially on more complex forms of meta-analyses, including individual participant data (IPD) meta-analysis, network meta-analysis, combining data from studies with different designs, and investigating subgroup effects in (IPD) meta-analyses. The improvement of research methods has led to novel methods and tools that are currently widely used and recommended.
Conflict of Interest declaration
---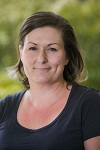 Rebecca Ryan is a Research Fellow at the School of Psychology and Public Health, La Trobe University, Australia. She is also the Deputy Co-ordinating Editor of the Cochrane Consumers and Communication Group. She leads editorial policy development, developing and maintaining author resources to assist those undertaking complex intervention reviews, supporting quality assurance mechanisms across the editorial life of reviews and providing editorial input and leadership for reviews that span the broad subject scope of the Group.   She has experience in various working parties and pilot schemes within Cochrane and in projects outside the organisation, including those focussing on evidence-based strategies to support consumers' use of medicines, communication for childhood vaccination, risk communication for rare diseases, and developing the evidence base for communication with people with multimorbidity.   She is particularly interested in developing and promoting the use of systematic synthesis methods for complex interventions and in developing approaches to meet the challenges of applying rigorous methods to complex areas, particularly those to enable people to more effectively participate in their own health care.  She has led and contributed as an author to several reviews and is a contributing author on the two new Cochrane Handbook chapters in preparation on synthesis methods.
Conflict of Interest declaration
---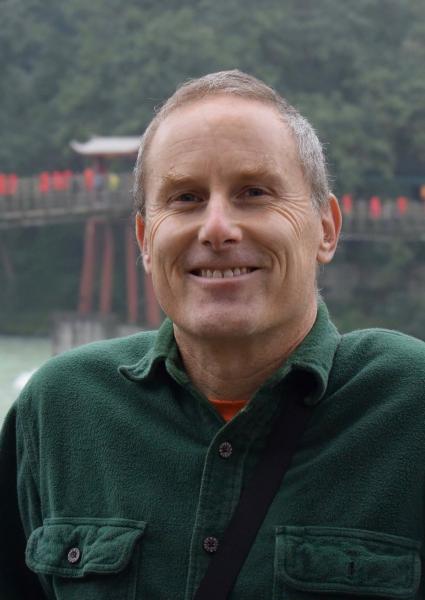 Christopher Schmid is Professor and Chair of Biostatistics and founding member of the Center for Evidence Synthesis in Health in the Brown School of Public Health, Providence, RI, USA.  He directs the Clinical Study Design, Epidemiology and Biostatistics Core of the Rhode Island Center to Advance Translational Science and also directs the Evidence Synthesis Academy, a USA funded educational program for mid-career professionals and users of healthcare evidence. He is a Fellow of the American Statistical Association, founding Editor of the journal Research Synthesis Methods, long-time statistical editor of the American Journal of Kidney Diseases and President of the Society for Research Synthesis Methodology. He was one of the original co-conveners of the Cochrane Multiple Interventions Methods group. He has served on many committees and reporting guideline groups and is a recognised expert in synthesis. His research focuses on methods and applications for meta-analysis particularly Bayesian methods and software and on predictive models derived from combining data from different sources. He has published extensively on meta-regression and multivariate methods. Chris helped develop the Institute of Medicine USA standards for systematic reviews and chaired the Section on Health Policy Statistics at the American Statistical Association.  He consults extensively with government, academia and industry and recently completed a term on the FDA Drug Safety and Risk Management Committee.
Conflict of Interest declaration
---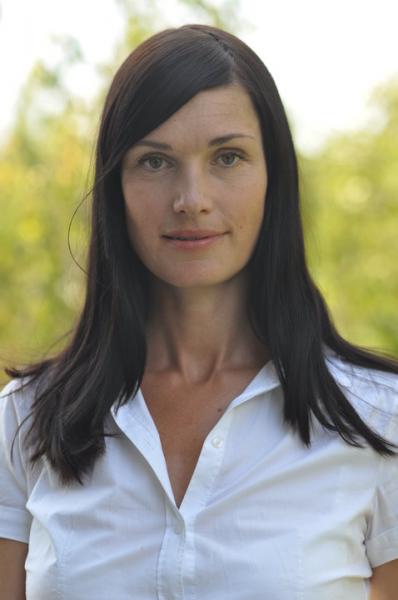 Nicole Skoetz is the Co-ordinating Editor of the Cochrane Haematological Malignancies (CHM) Group and the Scientific Co-ordinator of the Working Group Standard Operating Procedures of the Comprehensive Cancer Centres based at the University Hospital of Cologne, Germany.  Active in Cochrane since 2002, Nicole was first a consumer co-ordinator and author, then Managing Editor before she took up her current role. She has been member of numerous Cochrane committees, e.g., the Monitoring and Registration Committee, Methods Application and Review Standards, Managing Editors Executive, Coordinating Editors Executive and Cochrane Cancer. Her goal is to combine expertise from Cochrane Review Groups and Methods groups to identify gaps in review production in the field of cancer; engage with stakeholders; co-operate with international organisations and apply for funding collaboratively.  Her role in guideline development reflects her strong interest in interactive summary of finding tables (iSOF). She also leads a project within GRADE to give guidance on how to correctly use this tool for time-to-event outcomes and hazard ratios. Nicole's principal interest is to be involved in new developments and structural changes of Cochrane as proposed in the Strategic Plan 2020. 
Conflict of Interest declaration
---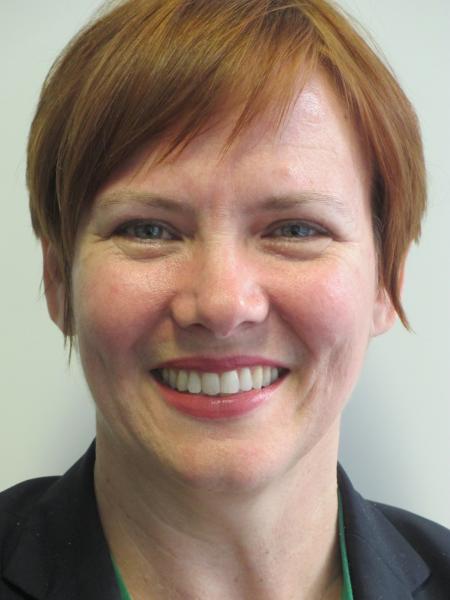 Nichole Taske is an Associate Director (Methods and Economics) within the Centre for Guidelines at the National Institute for Health and Care Excellence (NICE), UK. She graduated with a PhD in clinical genetics from the Australian National University in 1997.  She has worked as a postdoctoral research fellow both in Australia and the UK specialising in inherited chanelopathies.  In the UK, she undertook further studies in health policy, planning and financing at University College London, the London School of Economics and the London School of Hygiene and Tropical Medicine. In 2003, Nichole joined Bazian Ltd, a health care consultancy that provides evidence-based health reports for governments, insurers, publishers and research organisations.  Nichole joined NICE in 2004 and currently leads the Methods and Economics team which has responsibility for overseeing the technical quality assurance of guidelines in development in addition to leading on the development, evaluation and implementation of new and emerging guideline development methodologies and processes.  In 2016, she became a Methodological Editor for the Cochrane Lung Cancer Group and currently co-leads the UK GRADE Network - comprising members from NICE, The Cochrane Editorial Unit, Cochrane UK, SIGN, BMJ Evidence and from 2019, the UK-based centres of the Joanna Briggs Collaboration.  
Conflict of Interest declaration
---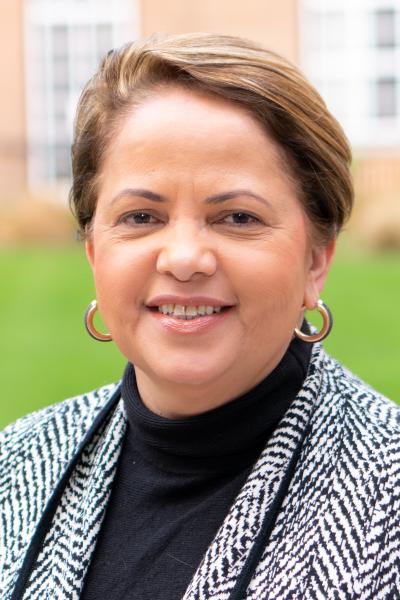 Karla Soares-Weiser is the Editor in Chief at Cochrane since June1, 2019. She has held numerous positions in Cochrane Groups, including as a Visiting Fellow at the IberoAmerican and UK Cochrane Centres, where she provided training in systematic review production. Karla was instrumental in the development of Cochrane Response, the organization's evidence consultancy service; and in 2015 was appointed Cochrane's first Deputy Editor in Chief. Since 2016 she has been leading the transformation programme of Cochrane Review Groups into Networks.
Karla has been working in evidence-based health care since 1997 and is an author of over 60 Systematic Reviews, including 33 Cochrane Reviews. She previously held Assistant Professor posts in Brazil and Israel; and established a consultancy business that provided evidence synthesis services to government agencies and not-for-profit organizations. 
Karla is a trained psychiatrist, with a Masters' degree in Epidemiology and a Doctorate in evidence-based healthcare from the University of São Paulo.
Conflict of Interest declaration
---