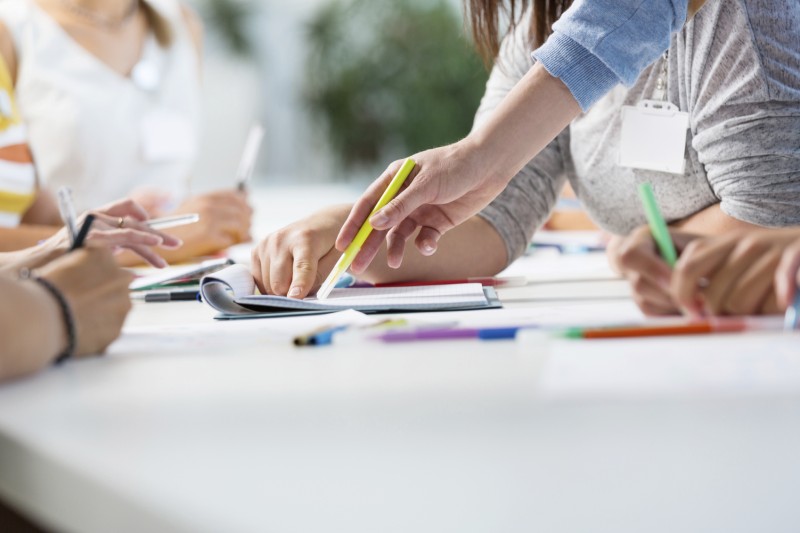 The Cochrane Comparing Multiple Interventions Group
The Comparing Multiple Interventions Group focuses on methodology for comparing multiple interventions in  Cochrane Intervention Reviews or Overviews. We consider how to best meet the needs of a healthcare decision-maker approaching The Cochrane Library asking "which intervention should I use for this condition?"

Cochrane Overviews were developed by the Collaboration's 'Umbrella Reviews Working Group', and aim to summarize the findings of multiple standard Cochrane reviews, for example when different reviews address different interventions for a single clinical condition. A key aim of the Methods Group is to consider how the aims, methods and processes for Overviews might evolve over time.

 The Methods Group also brings together expertise in network meta-analysis  (also known as multiple treatments meta-analysis or mixed treatment comparisons meta-analysis). We are exploring issues around the validity, breadth, structure and interpretation of these methods in standard intervention reviews as well as their potential role in Overviews.
Overview or Intervention Review?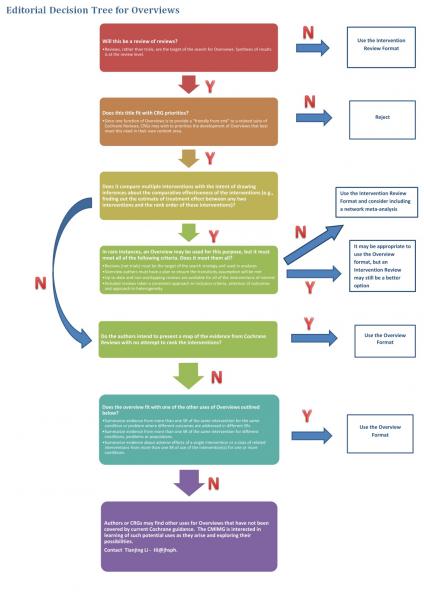 The contents of this chapter have been supplemented by an additional set of recommendations prepared by the CMIMG as part of a project funded by the Cochrane Methods Innovations Fund. We have also prepared an editorial decision tree to help decide whether the Overview or Intervention Review format is likely to be the best approach. 
Statistical Issues in Comparing Multiple Interventions
These are addressed in the Cochrane Handbook - Chapter 16.6: Indirect comparisons and multiple-treatments meta-analysis.
Stream 2 of our Cochrane Methods Innovations Fund Project is expanding on this guidance and has produced a number of useful resources which are available on the Statistical Issues section of our website.
How to interpret and present results 
These issues will be addressed by a third stream in our Methods Innovations Fund Project.
We now offer Peer Review
The CMIMG offers methodological peer review support for titles, protocols, and review manuscripts of:
Overviews

Intervention Reviews that explicitly state that their objective is to compare multiple interventions

or any Review in which an indirect comparison and/or network meta-analysis is likely to be used.  
Click here for details on our process and how to contact us.