Re-posted on 8 November 2021 from the Cochrane Methods website.
We are celebrating the achievements of Cochrane's Methods Groups from the last year. Today we are putting Bias Methods Group in the spotlight. 
The Bias Methods Group aims to raise awareness of different sources of bias in research studies that may affect the credibility of systematic reviews. Examples include bias due to missing data, bias in measurement of outcomes, and bias due to selective reporting of results.
To find out more about what they've been up to over the last year, click on the below: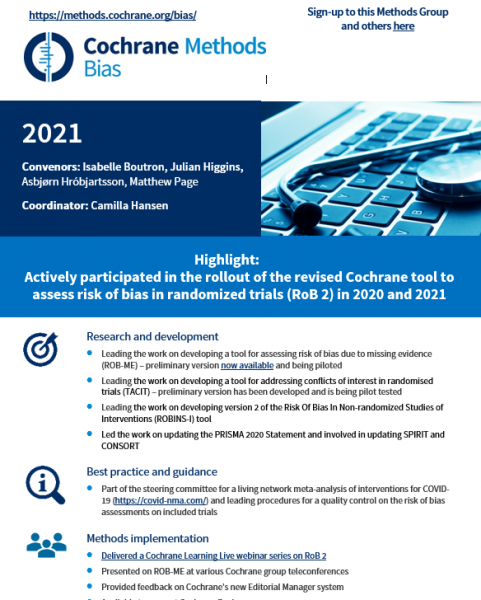 Interested in learning more about this Methods Group, or any of the other Methods Group? Join Cochrane's Methods Network and sign up to receive the Methods Network newsletter.
Explore all methods-related updates from the last year in the 2021 Annual Methods Group and browse outputs from across all Methods Groups by clicking on the different areas in the below box.