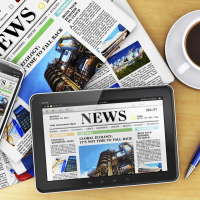 The Campbell South Asia Centre, the regional representative body of the Campbell Collaboration, was launched at a formal event in New Delhi on 2 July.
Campbell South Asia's aims are to promote Campbell and findings from Campbell studies across the region, provide training on evidence synthesis reviews and maps, and to host events for policy-makers and practicitioners on using evidence, as well as to undertake commissioned research synthesis studies.
As part of the event, Denny John presented on 'Economic methods in systematic reviews with findings from citizen engagement in public services'.
The launch of Campbell South Asia was also highlighted by the Delhi Post, which also highlighted Denny John's presentation on health economics.
Find out more about Campbell South Asia on their website.