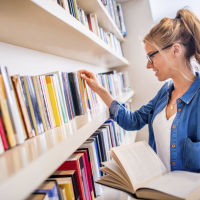 Posted by Ella Flemyng (Methods Implementation Manager)
We are pleased to announce an update to the online version of the Cochrane Handbook for Systematic Reviews of Interventions.
In this update, changes include:
Clarifying

that authors should assess the risk of bias for each study result contributing to an outcome in the 'summary of findings' table. Updates also clarify that the 

original risk of bias tool can still be used in Cochrane Intervention Reviews (see

Chapter 7

and

C52

), though Risk of Bias 2 is preferred if author and editorial teams are able to use it.

Updates throughout the searching and selecting studies chapter that reflect the most up-to-date research, tools and best practice (see

Chapter 4

and associated

technical supplement

). These updates have not resulted in any methods-related changes to the MECIR conduct standards (some standards were tweaked to help with readability).

Changes to the reporting chapter reflect developments in reporting practices in line with PRISMA 2020 and additional reporting requirements when assessing risk of bias using updated tools, such as RoB 2 and ROBINS-I (see Chapter III). New guidance and a template for writing plain language summaries has also been added as new supplementary material to this chapter. These updates have not resulted in any changes to either MECIR reporting standards or methods-related changes to the MECIR conduct standards.
See the Handbook versions and changes page as well as the MECIR versions and changes page for more details.
Please note the citation for both the Handbook and MECIR has changed with this update; see the individual Handbook chapter citations at the beginning of each chapter, the overall Handbook citation and the MECIR citation.
If you have any questions, please contact support@cochrane.org