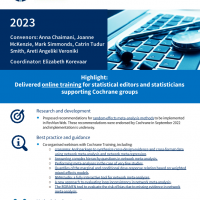 We are celebrating the achievements of Cochrane's Methods Groups from the last year. Today we are putting Statistics Methods Group in the spotlight. 
The Statistics Methods Group is a forum where all statistical issues related to the work of Cochrane are discussed. It has a broad scope which covers issues relating to statistical methods, training, software, and research, together with attempting to ensure that adequate statistical and technical support is available to Cochrane Review Groups.
To find out more about what they've been up to over the last year, click on the below: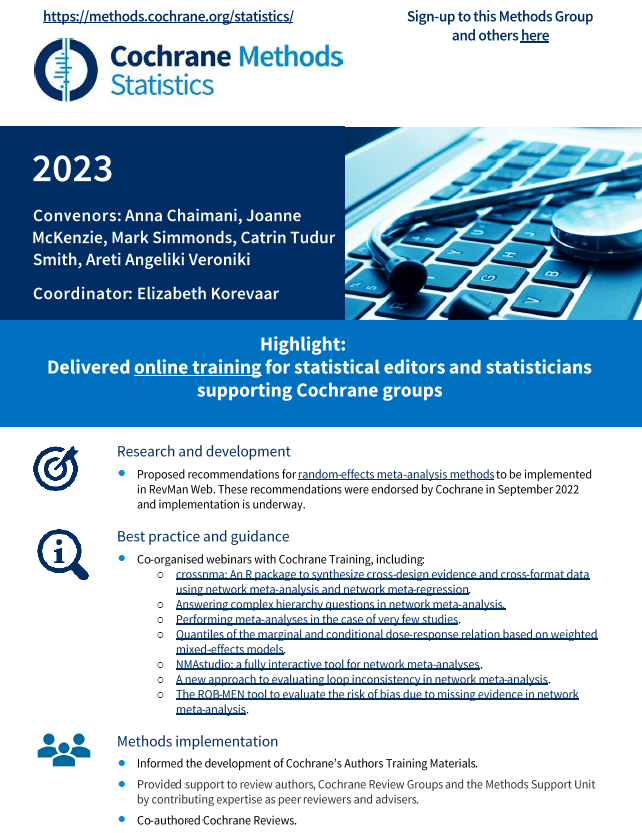 Interested in learning more about this Methods Group, or any of the other Methods Group? Join Cochrane's Methods Network and sign up to receive the Methods Network newsletter.