Convenors  
Mona Nasser is a Clinical Lecturer in Evidence based Dentistry at the Penin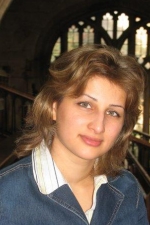 sula Dental School , Plymouth University, UK. She is the co-convenor of the Agenda and Priority Setting Methods Group and is currently working on methodological aspects of the quality and success of different research priority setting exercises. In addition to this, her research intersts includes the methodology of systematic reviews, clinical decision making and teaching evidence based health care. She was the convenor of the Cochrane Developing Countries Field (previously network) from its establisment until her move to Germany. She established and led the Iranian Cochrane informal network, building an international network that included volunteers from Bahrain, Brazil, Germany, Iran, Jamaica, Singapore, UAE, UK and the US all working on systematic reviews in health care (the ViTAMIN project). She is currently the author representative on the Steering Group of the Cochrane Collaboration.  
Sally Crowe  
Sally is a contributor to, and a facilitator of patient and public involvement in health and social care research and services development.  She has published Patient and Public Involvement Toolkit (BMJ Wiley Blackwell).She co chaired the James Lind Alliance (JLA), a national coalition tackling treatment uncertainties in health care, from 2007 – 2013 and is currently supporting a JLA Priority Setting Partnership in Early Osteoarthritis of Hip and Knee. She supports the International Pelvic Pain Partnership, a group  of patient organisations striving for better treatments and more relevant research in chronic pelvic pain.  Sally is public representative on the NIHR Systematic Review Programme Board, and the Medical Research Council Ethics Regulation and Public Involvement Committee.  She is a member of the British Medical Journal's Patient Panel and on the Editorial Board of BioMed Central's new Research Involvement and Engagement Journal.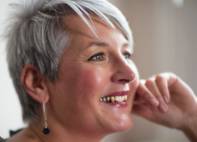 Sally is involved in the  Group, with a particular interest in stakeholder engagement, and an active member of the Cochrane Consumer Network.   She is a member of the Critical Appraisal Skills Programme (CASP) which helps people to make sense of, and use research in their work.  
Vivian Welch,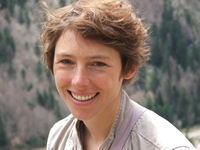 Vivian Welch, PhD (Population Health) is a scientist and director of the Methods Centre at the Bruyère Research Institute, Bruyère Continuing Care and assistant professor, School of Epidemiology, Public Health and Preventive Medicine, University of Ottawa.   Her research interests include health equity and systematic reviews, rapid reviews, clinical guidelines and primary research.  Vivian led the development of a reporting guideline for equity-focused systematic reviews, as an extension to the internationally recognized PRISMA statement (Preferred Reporting items for Systematic reviews and Meta-Analyses). Vivian is a co-convenor to the Campbell and Cochrane Equity Methods Group and a member of the international Grading Recommendations Assessment, Development and Evaluation (GRADE working group).
Sandy Oliver,
Sandy OLiver, BA, PhD, FHEA is a Professor of Public Policy at the Social Science Research Unit

at the Institute of Education University of London. She is an editor for the Cochrane Consumers and Communication Review Group and a member of the James Lind Alliance Strategy and Development Group. Her research interests include the contributions of lay people in health research, advancing evidence-based health promotion and public engagement in natural sciences and social research. 
Her special interests involve making knowledge more democratic, through public involvement in doing and using research, and synthesising and sharing research literature. Ten years as an advocate of maternity service users was followed by an academic career developing systems to support public involvement in research and policy, nationally and internationally. 
 Edward Wilson, 

  Ed is a co-convenor of the Cochrane Agenda and Priority Setting Methods Group and of the Campbell and Cochrane Economics Methods Group.  His expertise is in decision analytic modelling, economic evaluation alongside clinical trials, and in particular in efficient research design using value of information analysis, a quantitative approach to estimating the return from investment in research and for setting research priorities.  He is a senior researcher in health economics at the Cambridge Centre for Health Services Research at the University of Cambridge.
Roberto D'Amico, with a degree in Statistics from 'La Sapienza' Univerity Rome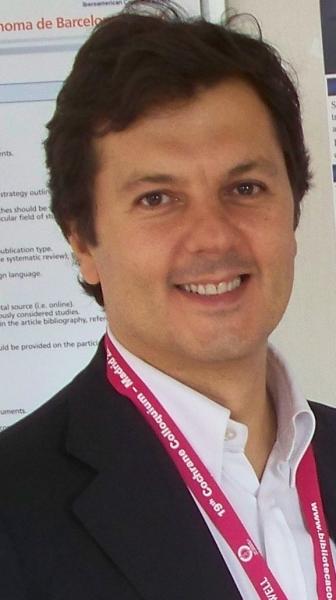 , postgraduate course in pharmacology and a PhD in Public Health, is an associate professor in Biostatistics at University of Modena and Reggio Emilia and the director of the Italian Cochrane Centre. He is a member of the Ethics Committee at 'Ospedale Maggiore' in Bologna and also for the commission overseeing the clinical experimentation in the Department of Oncology and Haematology at the Policlinic of Modena. His areas of professional expertise include: a) methodology of clinical research and epidemiology; b) methodology of systematic reviews and meta-analysis of efficacy and diagnostic accuracy studies; c) analysis of the quality and reliability of medical literature; d) evaluation of the performances of models; e) evaluation of the quality and reliability of the results from non  randomized studies. 
Coordinator
Soumyadeep Bhaumik is a clinician by training and currently studying international public health at Liverpool School of Tropical Medicine and is  involved with the capacity building and engagement activities of the Priority Setting Methods Group in South Asia . He also serves as an Associate Editor in BMJ Global Health. He has worked as an independent Public Health Consultant on Evidence Synthesis for leading agencies . In addition he is currently working on multiple Cochrane systematic reviews. He has previously worked as a Senior Research Scientist at the South Asian Cochrane Network and Centre, India and as a Biomedical Genomics Fellow in BioMedical Genomics Centre, Kolkata. He has also has extensive experience in science and research communication and has written for British Medical Journal, Canadian Medical Association Journal, Lancet and Lancet Oncology, National Medical Journal of India and as an executive editor in  the Journal of Family Medicine and Primary Carre.
His other research interests include evidence informed health policy, evidence-based knowledge translation,medical ethics and equity, neglected tropical disease and global health.