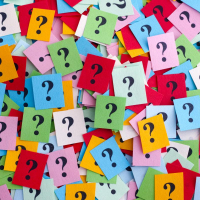 On 9 June 2022 at the Methods Support Unit web clinic  Michelle Hilton-Boon joined us to talk about preferred and accepted risk of bias tools for assessing bias in non-randomised studies of interventions
Dr Michele Hilton Boon is the Ailsa McKay Research Fellow at the WISE Centre for Economic Justice, Glasgow Caledonian University. Her research interests include informal caregiving, gender equality, and health and social care integration. She is a methods editor with Cochrane Public Health, co-chair of the GRADE Public Health group, and Senior Member of the ERS Clinical Practice Guidelines Methodology Network.
This session is for any Cochrane authors, editors or staff. Attendees will have the opportunity to hear from experts from across Cochrane and discuss their questions directly with the speakers, Methods Support Unit and others on the call.
Each month, Cochrane's Methods Support Unit invites Cochrane Review authors, editors and staff to a 60-minute web clinic to discuss their methodological questions during the production of Cochrane Protocols and Reviews. 
The first half of the session is dedicated to a specific topic which has been requested by the audience or identified through the work of the Methods Support Unit. An invited speaker will present on the issue and there will be time for questions and discussion. In the second half of the session, audience members can discuss specific methodological questions they have about their Cochrane Protocols and Reviews (please submit these to the Methods Support Unit is advance here). Depending on the queries submitted, representatives from Cochrane's Methods Group may be invited.  If you have any general questions about the clinics or would like to propose a topic, please contact us via support@cochrane.org. 
Please note: The sessions are recorded and shared via our website for those who can't attend, meaning their contents will be stored in the public domain.