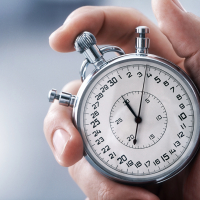 The Cochrane Steering Group has approved the registration of a new Rapid Reviews Methods Group. The group is coordinated by both the Ottawa Methods Centre based at the Ottawa Hospital Research Institute (OHRI) and Cochrane Austria.  Chantelle Garritty is the Group's contact convenor.
 The Cochrane Rapid Reviews Methods Group (RRMG) will better inform 'rapid review' methodology. This is an area of new methodological development for Cochrane, which may influence the way in which a subset of reviews and/or other products by Cochrane are undertaken to accommodate condensed timelines for urgent decision-making.
The group will address further research specific to the conduct of rapid reviews; supporting Cochrane groups to make more informed choices about their methods and possible processes to undertake abbreviated Cochrane reviews making them more streamlined, timely, and relevant to end-users.
The RRMG will work with several organisations that are focussed on developing rapid evidence syntheses to help identify relevant methodological studies and important methodological questions that should be addressed. The RRMG will support those seeking to undertake rapid reviews and will negotiate the development of exemplar rapid reviews to demonstrate their utility within the Cochrane model.