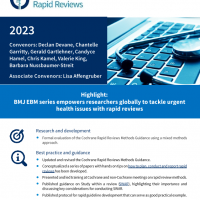 We are celebrating the achievements of Cochrane's Methods Groups from the last year. Today we are putting Rapid Reviews Methods Group in the spotlight. 
The aim of the Rapid Reviews Methods Group is to better inform 'rapid review' methodology which may influence the way in which a subset of reviews or other products by Cochrane are undertaken to accommodate condensed timelines for urgent decision-making. The group provides guidance on the conduct of rapid reviews and research to provide empirical evidence to support Cochrane groups to make more informed choices about their methods and possible processes to undertake abbreviated Cochrane reviews making them more streamlined, timely, and relevant to end-users.
To find out more about what they've been up to over the last year, click on the below: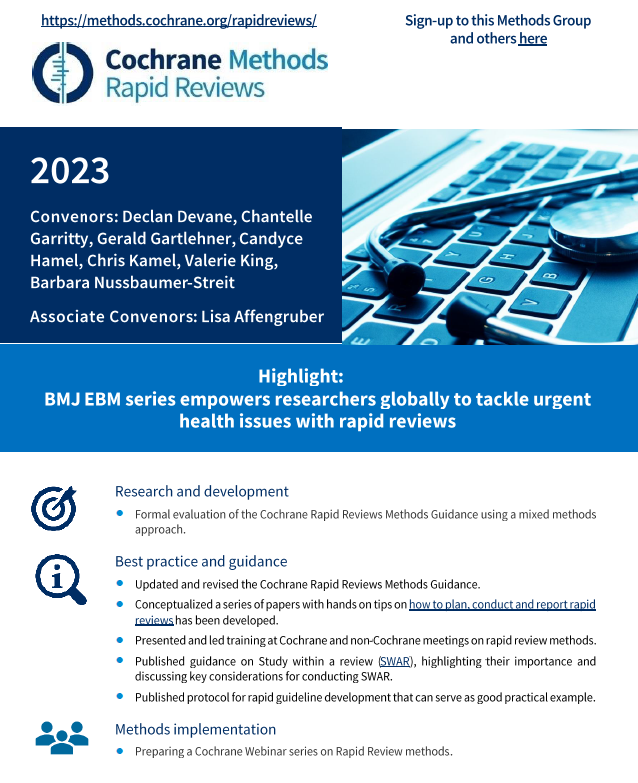 Interested in learning more about this Methods Group, or any of the other Methods Group? Join Cochrane's Methods Network and sign up to receive the Methods Network newsletter.