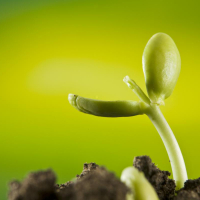 Living Systematic Reviews are systematic reviews that are continually updated, incorporating new, relevant data as it becomes available.1 By retaining currency, and maintaining methodological rigor, they offer a tantalising opportunity to realise the original vision for Cochrane, to 'include a library of trial overviews which will be updated when new data become available'.2
A number of Living Systematic Review approaches are being piloted internationally and Cochrane is at the forefront of these efforts. Living systematic reviews differ from traditional systematic reviews in several ways that have important implications for review methods and processes, affecting authors, editors and publishers. 
The purpose of this Methods Symposium was to introduce the concept of Living Systematic Reviews and when it might be appropriate to do them, and to present work to date on the methodological, production and publication implications and enablers of Living Systematic Reviews. After a series of presentations on these topics, we described the proposed model for the Cochrane Living Systematic Review pilots that are currently underway and the possible intersections of this work with living guidelines.
A list of the speakers, with a brief description of their presentation, and a link to their slides, is available. If you would like any further information, please contact Annie Synnot.
References
1. Elliott JH, Turner T, Clavisi O, Thomas J, Higgins JPT, Mavergames C, et al. Living Systematic Reviews: An Emerging Opportunity to Narrow the Evidence-Practice Gap. PLoS Med 2014 11(2): e1001603. DOI:10.1371/journal.pmed.1001603
2. Chalmers I. Electronic publications for updating controlled trial reviews. Lancet 1986 328: 287