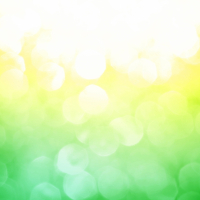 Cochrane's Qualitative and Implementation Methods Group (QIMG) is looking to increase their capacity to support the launch of the new Cochrane and Campbell Handbook for Qualitative Evidence Synthesis.  They are looking to appoint:
2 additional Convenors

2 new Associate Convenors

 up to 4 early-career-researcher interns for a period of 12 months during which mentorship and training will be offered  
All applicants should be a member of Cochrane, meet the respective eligibility criteria, be passionate about developing methods of qualitative and mixed-methods synthesis, and have sufficient time to devote to this unpaid role.
Interested applicants should submit a CV and max 500 word summary as to why they would be ideal for the specific role that they are applying for to Jane Noyes, Lead Convenor of QIMG, via email (jane.noyes@bangor.ac.uk).  We particularly welcome applications from LMICs.
Deadline for receipt of applications: 30 September 2022
Methods Groups Convenors and Associate Convenors:
Summary: Methods Group Convenors are responsible for overseeing the use, development and implementation of systematic review methods relevant to their Methods Group in Cochrane Reviews. The Methods Group Convenors are ambassadors and facilitators of Cochrane methods to those in their networks and the wider field. The position is an applied for position with no specific tenure. Those who hold the position are highly-respected methodologists with expertise and experience in specific areas of methodology.  Associate Convenors are those with a developing profile, but do not yet meet the criteria of a Convenor.  Typically, within QIMG, there are between 7-12 Convenors who contribute to the above roles (Associate Convenors are new additions). Convenors usually lead on one or more of the Group functions. New Convenors/Associate Convenors will have the opportunity to work alongside experienced Convenors before leading a role.
Roles and responsibilities:
Oversee the governance and provide leadership for their Methods Group.

Responsible for updating, improving, and developing new methods to continue the progress and integrity of Cochrane Reviews.

Lead, or provide guidance, on implementation of relevant methods in Cochrane.

Provide either expert methodological peer review or propose reviewers.

Provide specialist training for Cochrane authors or editors, when applicable.

Responsible for submitting annual reports on activity to the Methods Executive and Methods Implementation Editor, as well as responding to ad-hoc requests for methods, or Methods Group, feedback.

Responsible for submitting methods or method-related issues to the Scientific Committee for consideration in Cochrane.

Provide guidance and advice on methods development or implementation in Cochrane, including consultation requests from the Methods Executive or actions to address methodological challenges raised by Cochrane Review Groups, Networks or authors.

Methods Group Convenors meet once a year at the Colloquium to discuss topics relevant to the methods community in Cochrane.
Early Career researchers:
See Cochrane's Early Career Professional Network for more information.