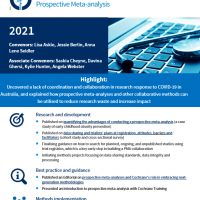 Posted on 17 November 2021 by Ella Flemyng (Methods Implementation Manager)
We are celebrating the achievements of Cochrane's Methods Groups from the last year. Today we are putting Prospective Meta-Analysis Methods Group in the spotlight. 
Prospective meta-analysis (PMA) is a meta-analysis of studies which were identified, evaluated and determined to be eligible for the meta-analysis before the results of any of those studies became known. The Prospective Meta-Analysis Methods Group aims to develop guidance on how to perform this type of meta-analysis, provide a mechanism for evaluating protocols to ensure they are indeed PMA and develop appropriate methodological standards for PMA.
To find out more about what they've been up to over the last year, click on the below: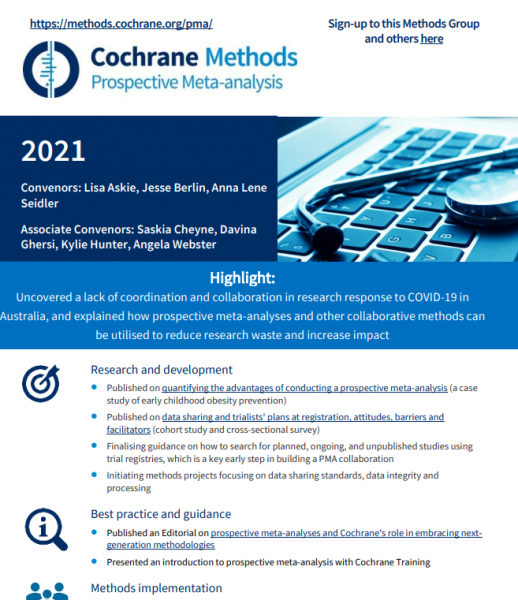 Interested in learning more about this Methods Group, or any of the other Methods Group? Join Cochrane's Methods Network and sign up to receive the Methods Network newsletter.
Explore all methods-related updates from the last year in the 2021 Annual Methods Group and browse outputs from across all Methods Groups by clicking on the different areas in the below box.