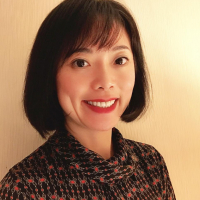 Posted on 25 January 2022 by Ella Flemyng (Methods Implementation Manager)
Tianjing Li has been appointed as the new Co-Chair for the Cochrane Methods Executive, commencing the role from February 2022. Tianjing will work alongside fellow Co-Chair Jo McKenzie. Carl Moons is stepping down as Co-Chair, after completing the role tenure, but will remain on the Methods Executive as a member.
Tianjing has been on the Methods Executive since October 2019. She is a Co-Convenor of the Comparing Multiple Interventions (Network Meta-Analysis) Methods Group, Coordinating Editor for Cochrane Eyes and Vision and Associate Scientific Editor of the Cochrane Handbook for Systematic Reviews of Interventions. She also worked as Associate Director of Cochrane United States from 2012 to 2018, serving on the Centre Director Executive from 2016-2018.
Outside Cochrane, Dr Tianjing Li is an Associate Professor in the Department of Ophthalmology at University of Colorado Denver with a secondary appointment in the Department of Epidemiology at University of Colorado School of Public Health, USA. She serves as a Co-Editor-in-Chief for the journal Trials, the Reviews Editor for JAMA Ophthalmology, a statistical editor for Annals of Internal Medicine. She is the President-Elect of the Society for Research Synthesis Methodology and was awarded the Society's inaugural Early Career Award in 2016. 
She has taught numerous courses and workshops internationally on methods for systematic review, clinical trial, and epidemiology, including the Risk of Bias 2 tool and network meta-analysis. Tianjing's research interests span the scope of more than half of the Cochrane Methods Groups, including network meta-analysis, adverse events, priority setting, bias, patient-reported outcomes, qualitative research, GRADE, rapid reviews, and information retrieval. 
Members of the Methods Executive can be contacted at methods-exec@lists.cochrane.org and more details on the Executive, including full membership, can be found here.
Jo McKenzie
Methods Executive Co-Chair

Tianjing Li
Methods Executive Co-Chair