The driving philosophy of global mental health is based on equity, with a focus on justice, fairness, cultural humility and awareness of structural factors that affect health in society.

Suffering is a part of the human experience, but many suffer in unimaginable ways at the hands of fellow human beings. War, indeed, is the most serious threat to human health. What is lost in war? Our possessions, means, land, institutions, and schools; our loved ones, sense of security, and culture; our freedom, peace of mind, and dignity. For many, war also forces people to abandon their homeland in search of safety and a future. War destroys communities and families and disrupts the development of the social and economic fabric of nations. The result is poverty, the fragmentation of society, and suffering….  In summary, to assist refugees and other migrants, we must work together to help people in the community access culturally safe mental health services in the primary care setting. Empowerment of refugees fosters resilience. After all, despite the atrocities and assaults on human dignity inflicted by war, refugees reveal to us the human capacity to survive and thrive. (Kassam et al, IJERPH 2020)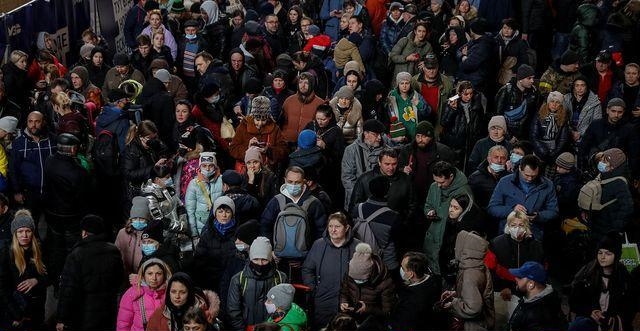 Editorials
Clinical Guidelines and Tools
Systematic, Scoping and Realist Reviews
Medical Education and Delphi Consensus Papers
Other Related Research
OUR PROJECTS and PROTOCOLS
Stepped Care Refugees Asylum Seekers Protocol.
Scoping Review Protocol on Public's perception of COVID-19 information and recommendations.
Mental health screening approaches for refugees and asylum seekers: Implications for resettlement and primary care
Description: Refugees and asylum seekers experience disproportionate rates of common mental health conditions such as depression, anxiety, and post-traumatic stress disorder (PTSD). Providing early care for treatable and common mental health conditions can help refugees integrate into society. 
Protocol 1.1: Mental health screening approaches for refugees and asylum seekers: A protocol for a scoping review
Poster presentation: Click here to see our poster at the 2021 What Works Global Summit [18-27 October, 2021], presented by Yvonne Tan (Queen's University, Canada).
Protocol 1.2: Diagnostic test accuracy of screening tools for post-traumatic stress disorder among refugees and asylum seekers: A protocol for a systematic review of diagnostic test accuracy studies
 Mobile technology assisted interventions targeting mental health among pregnant and post-partum women: A protocol for an equity focused systematic review. 
Description: Pregnant women undergo major physiological and psychological imbalances during pregnancy that increases their likelihood of developing common mental health conditions such as depression, anxiety, and post-traumatic stress disorder. The aim of this systematic review is to synthesize and appraise available evidence on the effectiveness and health equity impact of mobile technology-assisted mental health interventions on the severity of common mental health disorder symptoms, psychological wellbeing and distress, occurrence of common mental health disorders, and utilization of mental health care among pregnant women.
Examining the health equity implications of rapidly emerging COVID-19 visitation strategies to long-term care homes in Ontario: A protocol for a mixed-methods study
Description: The purpose of this project is to advance our understanding of emerging COVID-19 visitation strategies in Ontario by examining their health equity implications among key stakeholder groups such as residents, their family members, and providers of care. Our timely findings will shed light on the impact of emerging COVID-19 visitation strategies and inform knowledge users, such as policy makers, about their health equity implications to promote an equity-oriented decision making process in the future.