Peter Tugwell and our team have received funding to develop guidance about how to identify, engage, and involve stakeholders (including patients, practitioners, policy-makers, research funders, etc - see all our groups) in guideline development. 
The project includes a team of over 100 stakeholders internationally, called the MuSE Consortium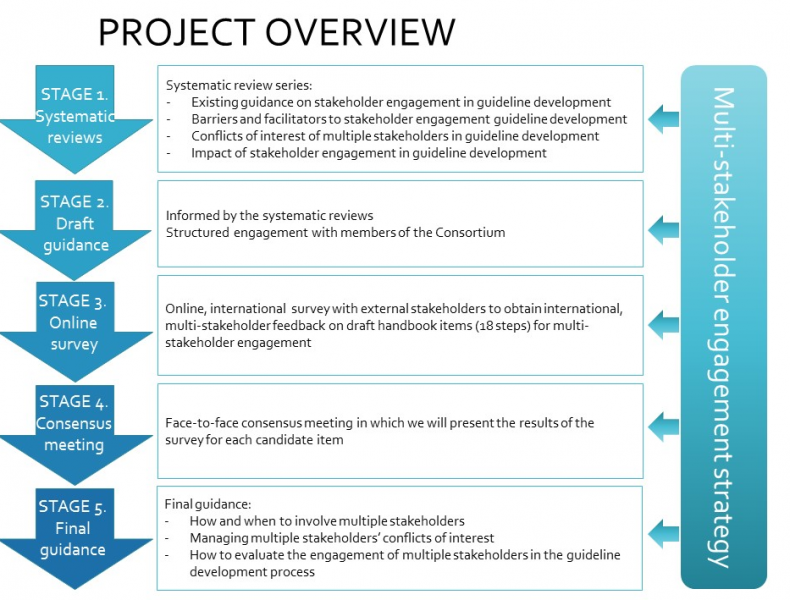 MuSE Presentations
Listen to Joanne Khabsa and Lyuba Lytvyn present on the MuSE Consortium: a strategy to equitably engage diverse stakeholders to create guidance for multi-stakeholder engagement in guideline development. 
September 2023: MuSE Poster presented by Olivia Magwood (Click on the poster to enlarge).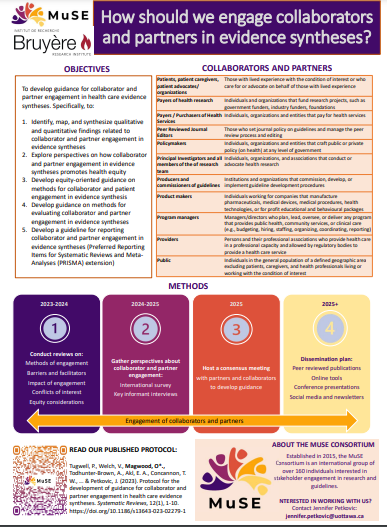 MuSE-Guidelines Project Updates
May 2022: PDF
November 2020: PDF
June 2020: PDF
January 2020: PDF
October 2019: PDF
May 2019: PDF
November 2018: PDF
Interested in this project?
Contact Jennifer for more information or follow us on Twitter