Peter Tugwell and our team have received funding to develop guidance about how to identify, engage, and involve stakeholders (including patients, practitioners, policy-makers, research funders, etc.) in guideline development. 
The project includes a team of over 100 stakeholders internationally, called the MuSE Consortium
MuSE Publications
Petkovic J, Riddle A, Akl EA, Khabsa J, Lytvyn L, Atwere P, Campbell P, et al. Protocol for the development of guidance for stakeholder engagement in health and healthcare guideline development and implementation. Systematic Reviews. 2020;9:21. 
Frank L, Morton SC, Guise JM, Jull J, Concannon TW, Tugwell P. Engaging patients and other non-researchers in health research: defining research engagement. J Gen Intern Med. 2020;35(1):307-314.
Concannon TW, Grant S, Welch V, Petkovic J, Selby J, Crowe S, Synnot A, Greer-Smith R, Mayo-Wilson E, Tambor E, Tugwell P for the MuSE Consortium. Practical guidance for involving stakeholders in health research. J Gen Intern Med.2019 34(3):456-463.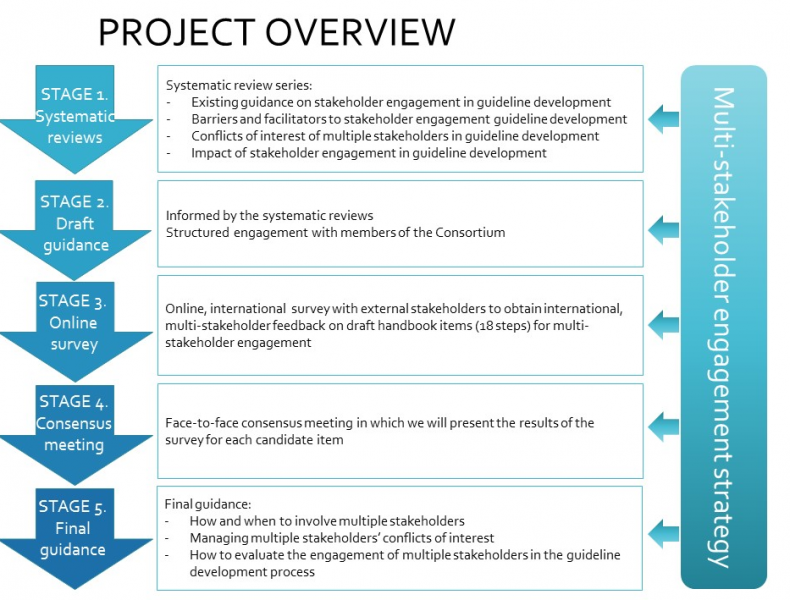 MuSE Presentations
Listen to Joanne Khabsa and Lyuba Lytvyn present on the MuSE Consortium: a strategy to equitably engage diverse stakeholders to create guidance for multi-stakeholder engagement in guideline development. 
MuSE Project Updates
June 2020: PDF
January 2020: PDF
October 2019: PDF
May 2019: PDF
November 2018: PDF
Interested in this project?
Contact Jennifer for more information or follow us on Twitter